Message from the Chieftess Since I was a teenage reading ElfQuest, I've always wanted to start my own ElfQuest comic. After a rejection due to their downsizing (No hard feelings of course!), I decided to bring the elves to the fans. I figured it was the best way to bring into the public eye the plight of a small band of elves and the struggle of the humans that both embrace them as friends and threaten to kill them.
This Holt has always been a bit different then most. DesertWinds is a story, pure and simple. And everything that happens to its inhabitants revolves around this story. Through this Holt, I hope to write the story that I always wanted to bring to the inked page. At the same time have the many people within the Holt contribute to the story through the lives of their elves.
I kept the Holt going for a few years, until my Real Life took over and swamped me. I was carrying a large load and I had to step away and take a deep breath. Unfortunately, it's been two years and we've lost a lot of people. And it probably would have never come back if it hadn't been for Shima. Where I lacked in time, she had plenty.
So it's from her dedication and hard work that I am so pleased to announce that DesertWinds is back on its feet! I've so missed the people and the elves!
I hope we will draw in some new blood, and resurrect the old.
And thank you Shima for having the time and dedication to help bring this Holt back. And I hope everyone can forgive a Chieftess for making you wait all this time.

Contact Chieftess Onsha at onsha21@hotmail.com
---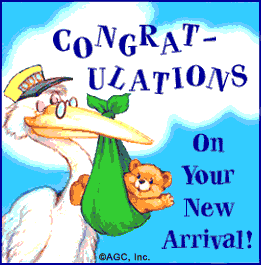 Matthew Thomas Stewart ... born November 3rd, 2001
CONGRATULATION TO ONSHA AND HALBAN!


Last Updated 12-3-01
---
| | |
| --- | --- |
| | THIS PAGE WILL CONSTANTLY BE UNDER CONSTRUCTION ... THE HOLT CONTINUES TO GROW EVERYDAY |
---
Before you go .... please take a moment to sign my Guest Book and Thank You for visiting DesertWinds!
---
WEB RINGS
---
Disclaimers
Elfquest art copyright © 2001 Warp Graphics, Inc. Elfquest, its logos, characters, situations, all related indicia, and their distinctive likenesses are trademarks of Warp Graphics, Inc. All rights reserved worldwide.
DesertWind's idea and general story are copyright of Kimberly Stewart. Most of the icons on this web page have been created by me. So usage of these icons is prohibited, unless given permission.